ONE DESTINY PLACE


Where fates collide and legends are born!
Updated 06/14/06
Guess What??
Nope I'm not going to tell you more FCPD is coming soon. . .are you sitting down??
It's here!!!
Chapter 5 of Aftermath has been posted!
. . . and now I can say more parts will be coming soon. <g>
They're in the tweaking stage, we'll try to tweak fast.
Enjoy!
As usual any problems notify me cinbg@yahoo.com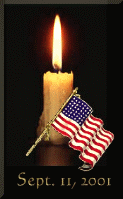 Magnificent Seven Fanfiction Webring

This site owned by
Cin
SiteRing by Bravenet.com